At The Heart Of Our Community
We strive to be at the heart of our local community by providing a place for friends to meet, for families to relax and to host local functions and events.
Sponsorship
We are the unofficial 'clubhouse' for a number of local sporting teams - a place to re-convene after matches, sell raffle tickets, celebrate victories and commiserate losses.
Contact us using the form below to find out how we may tailor a unique support program benefiting your club.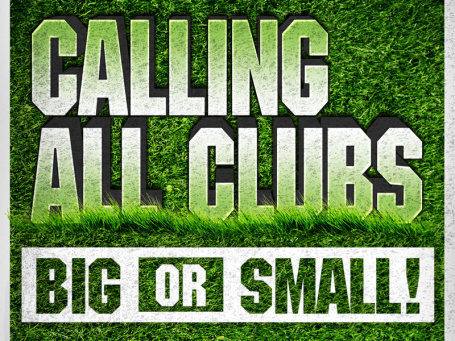 We Proudly Support
Inside Sportz
Indoor | Cricket | Netball | Beach Volley Ball

Inside Sportz is situated at 104 Gympie Road, Strathpine with 4 international standard courts indoors and 3 outdoors, our newly renovated centre is one of the biggest in Brisbane.

Looking for exercise? Sick of playing in the hot sun or rain? Then go no further. Truly anyone can play at *Inside Sportz *whether your'e an Olympian or an armchair Athlete. Adults and junior competitions available. We cater for all grades. Come and meet our highly qualified friendly staff.
Pine Rivers Rapids Baseball Club
The Pine Rivers Rapids is a baseball club that is all about giving it a go and having a great time.

This is the case from our junior teams all the way through to our seniors. So if your the kind of person that wants to be a part of a club that is positive and supportive of its members, then this is the club for you!
PCYC Pine Rivers
Located within the Les Hughes Sporting Complex, PCYC Pine Rivers is considered to be the "hub" for youth development activities and opportunities for the community. The centre and its resources are used daily by a wide range of community members of ages from toddlers to senior citizens.

Our facility has over 3000 square metres under roof with our flagship activity being "The Outdoor Adventure Programme". This activity consists of a low ropes course, high ropes course(coming soon), including a 120 metre flying fox through the trees, as well as our outdoor rock climbing wall "The Gladiator" which stands 11 metres high, and our 8 metre high, indoor rock wall with 11 climbing stations.

We also cater for social groups, Rock climbing birthday parties, school/community groups as well as corporate.
Pine Rivers Netball Association
Pine Rivers Netball Association is based at the Les Hughes Sporting Complex Lawnton and is a not for profit organisation which commenced in 1981 from very humble beginnings.

Over the years PRNA has enabled many residents of the Moreton Bay Region to enjoy weekly games of netball. We encourage, promote, control and manage the game of netball in the Region; promote competition games amongst affiliated clubs; select and manage representative teams which compete in Netball Queensland State Events each year and promote competitive sportsmanship, fair play and team spirit between players.

PRNA have a total of 11 affiliated clubs encompassing around 176 teams which play netball at our association each year. These clubs cover a wide area including Albany Creek, Dakabin, Dayboro, Lawnton, and Redcliffe, Sandgate and Strathpine and surrounds.
Warner Recreation Fishing Club
Family orientated club consisting of approximately 40 members, wifes and kids welcome! Club has a day trip once per month. Benefits include discounts at Fredd'y Fishing and at the Warner Tavern.

Currently looking for new members, contact Keith on 0407 867 777 for more information.
Variety - the Children's Charity of Queensland
Variety-the Children's Charity is a national not-for-profit organisation committed to empowering Australian children who are sick, disadvantaged or who have special needs to LIVE, LAUGH & LEARN! By providing practical equipment & experiences through our Variety programs (Freedom, Future Kids & Caring 4 Kids), Variety helps children in need, overcome whatever obstacles they face to live life to the fullest!
Pine Rivers United Sports Club
Pine Rivers United Sports Club has a very rich history with in our community providing sports for our youth since 1967. Our club caters for Football (Men's, Women's & Junior's) Netball, Darts, Poker and social golf.

Our football divisions play in the Football Brisbane competition and our Netballers play in the PRNA competition at Lawnton. The Darts players love a drink and the golfers will play anywhere where there isn't any water (they wish).

Our club is located at 188 Samsonvale Rd Strathpine. Our clubhouse can cater for events as we have a functional bar and canteen facilities plus a bulb house that can hold and seat 150 people.

Pine Rivers is a family club and we try to create the family atmosphere so come down say hi have a drink and enjoy what we can bring to our community.
Pine Central Holy Spirit Rugby League Football Club
Pine Central Holy Spirit Hornets is a Family orientated junior rugby league club located at Les Hughes Sporting Complex, Francis Road, Bray Park, Queensland, Australia 4500

We currently have 30 junior teams from under 6's to under 18's plus 2 Open sides and a Masters over 35 team. With 33 teams we have over 500 players in the 2015 season. Our club has been going for the last 36 years. We have two international fields along with 2 mini mod size fields.
Local Initiatives
I'm taking part in the QLD U.G.L.Y. Bartender of the Year competition.
That's right! I want to show everyone I'm U.G.L.Y. It stands for Understanding, Generous, Likeable You! I'm raising funds in my venue to help the Leukaemia Foundation support people with a blood cancer. Please click the link below to sponsor me today.
Every $80 I raise does a beautiful thing - giving a regional family a 'home away from home' for one night near their treatment centre. Please help me become our state's U.G.L.Y. Bartender of the Year and help people with blood cancer in QLD at the same time. Thanks!
Tamara
Leukaemia Foundation
Blood cancer is ugly. Every day, 31 Australians are diagnosed with leukaemia, lymphoma or myeloma and together, blood cancer is Australia's second biggest cause of cancer death.
Blood cancer can develop in anyone, of any age, at any time. In aggressive cases, treatment begins within 24 hours.
For regional Aussies, it means leaving work, school and family and relocating to the city for treatment. And because treatment is usually longer than for other cancers, it can take a greater toll. Families can suddenly find themselves in crippling financial circumstances if the person or their carer is also the major breadwinner.
Every $80 we raise provides a regional family with a fully furnished 'home away from home' for one night near a major hospital if they have to move to be closer to treatment. All of our services are free of charge and we want it to stay that way. That's a beautiful thing isn't it? And because we receive no ongoing government funding, your fundraising is really important.
Warner Social Golf Club
Warner Social Golf Club "a small club with a big heart". The club consists of a membership base of 40 players. We play 18 holes once per month at quality golf courses.
We also are heavily involved in charity. Once a year we run the Peter Riley Charity Day where funds raised go to the Autism Children's School at Bray Park and three other local primary schools.
We cater for all levels of golf from pros to hackers and wanna-bes and are always looking for new members. Membership costs $85 and includes a club shirt (worth $35), renewal is $50.
Membership includes:
Free BBQ at the Warner Tavern after each game
Free Christmas party for members and families
Free annual presentation night with catering and live entertainment
Free sausage sizzle Friday afternoon and meat tray raffles from 4pm
Annual challenge match vs. Arana Leagues (not free)
Contact Ross Brown on: 0410 406 660 for more information.